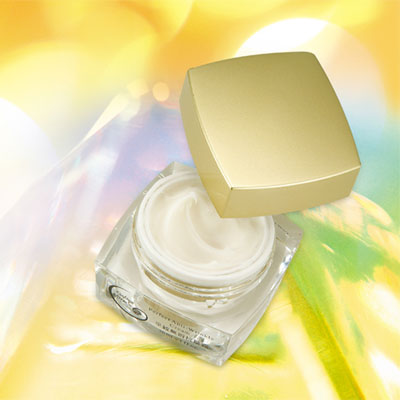 Forget about surgery or injection to reduce your face wrinkle. The side effect of those treatments is still an unanswered question.
Now with 'Perfect Anti-Wrinkle Cream', you can experience its anti-wrinkle effect in just 7 days.
The 'Perfect Anti-Wrinkle Cream' contains the patented botulinus (ES2160485 PCT/ES00/00058), which restrains excess acetylcholine secretion. This reduces muscular contraction and thus smoothes your wrinkle lines. It may:
activate cells
promote collagen and elastin synthesis
smooth out deep wrinkles from inside
The Hyaluronic Acid and Ceramide may form moisturizing shield on your skin surface and lock up water content for 24 hours long. This makes your skin smooth and fine.
The latest nano-technology is applied to minimize active ingredient unit size. This facilitates nutrients absorption into your skin for rapid anti-wrinkle effect.
Clinical test showed that using 'Perfect Anti-Wrinkle Cream' for 4 weeks gives the following results:
wrinkle area reduced by 40%
wrinkle density reduced by 80%
wrinkle amount reduced by 50%
average wrinkle depth reduce by 70%
skin roughness reduced by 30%
With only 4 weeks, your skin can have a marvelous make-over.
Ingredients
Water, Cetyl alcohol, Glyceyl monostearate, Hyaluronic acid, Acetyl Hexapeptide-3, Collagen, Grape seed extract, Ceramide, Elastin, Matrixyl, Propylene glycol, Methylparaben, Rose essential oil, Orange essential oil and Phytoncide essential oil.
Directions
After using Revitalizer or Radiant White Essence, apply a small amount of this cream on wrinkle areas and gently massage it.
Volume
30ml
Inquiry
For any inquiry, please email me at

©2011 Longheh.com. All Rights Reserved.