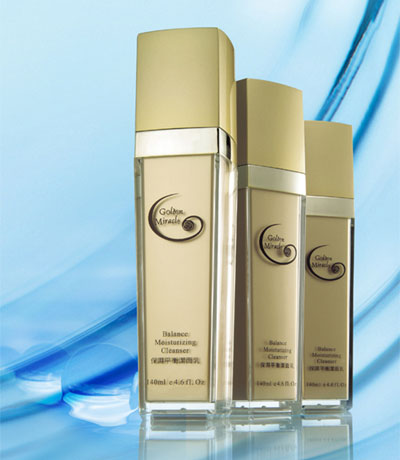 Do you know skin moisture is one of the most important index for healthy skin?
'Balance Moisturizing Cleanser' cleans and moisturizes your skin at the same time. It contains various moisturizing factors to lock up skin water content and maintain your skin at the perfect hydrous state.
'Balance Moisturizing Cleanser' is a week acidic amino acid formula which is soap-free. It has pH value close to your skin pH. It helps to:
balance oily and dry skin
clean your face gently
active your cells
This cleanser contains Collagen, Hyaluronic Acid and NaPCA to moisten and soften your skin while cleaning.
Ingredients
Water, Sulfosuccinate, Hyaluronic acid, NaPCA, Collagen, Witch-hazel, Propylene glycol, Methylparaben, Rose essential oil, Orange essential oil and Phytoncide essential oil.
Directions
Take a small amount of Cleanser on palms and rub into foam. Gently massage on your face. Then rinse with water.
Volume
140ml
Inquiry
For any inquiry, please email me at

©2011 Longheh.com. All Rights Reserved.